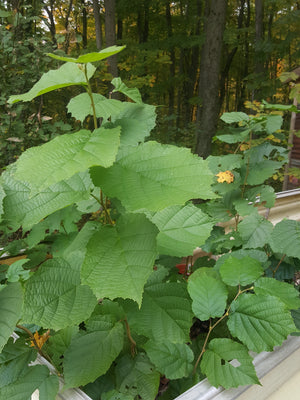 Bare Root Nut Tree Seedlings - Closed for the Season
Plant Sales - Closed For the Season
Tours & Workshops
We believe in Nature
By the Bluffs is an ecological farm encompassing a plant nursery and a mixed fruit and nut orchard in development. The nursery focuses on medicinal, edible, and native perennials, including shrubs and trees. Permaculture tours, workshops, and site-consultations are available.
Testimonials
"I LOVE your plants! You can tell right away that there has been so much love put into them. It makes me especially happy that they are native perennials from a passionate local source."

Ewelina Lepietuszko, Wiarton, Ontario
"The Apple Tree Restoration Workshop was really informative! I especially liked the field video. It's one thing seeing the concepts in a book or slideshow, but nice to see the theories in action. This workshop gave me much more confidence in dealing with our overgrown apples on our property"

James Algie, Williamsford.
"I credit your Hugelkultur and Lasagna Workshop with giving me a vision. It was so amazing and inspiring to see your self-sustaining and integrated gardens and orchard. So I took the dive and purchased 10 acres in beautiful Nova Scotia. And I have incorporated methods I learned directly from Julie's workshop(s) into my permaculture homestead design."

Jessica Wardell, Nova Scotia